Juror: Jordan Schaps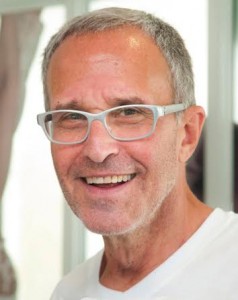 Jordan Schaps began his art-directing career at New York magazine in 1978. Schaps quickly rose to Photography Director (first such designated title in publishing) at New York, producing over 800 covers and photography for countless features, ranging from politics, to fashion, design, food, and "Best Bets."  He then went on to act as concept/creative director of features for Hearst Creative Services, InStyle, GQ, The Sports Illustrated Swimsuit Issue, and other magazines. Schaps also produced advertorials for Lincoln Motor Cars, JC Penney, and Knoll International. He is also the co-curator of an environmental billboard posting of photography, as part of the ongoing Bushwick Open Studio art project in Brooklyn.  He produced the books XXX: 30 Porn Star Portraits with photographer Timothy Greenfield-Sanders (Bullfinch, 2004) and was Creative Director of Miami Beach: Blueprint of an Eden (Trans-Atlantic, 2005).
He teaches a required course to photography majors at the School of Visual Arts, created for him in 1997 – "MAKING THE TRANSITION FROM THE CLASSROOM TO THE REAL WORLD."
Currently, Schaps, along with photographer Aaron Rezny, is co-author of the successful book EATING DELANCEY: A CELEBRATION OF JEWISH FOOD – Introduction by the great/late, Joan Rivers, with Rezny's magnificent photographs, of classic Ashkenazi dishes (chopped liver, brisket, gefilte fish, flanken, cholent, and…) with 70-essays and remembrances by famous and prominent Jews: Itzhak Perlman, Jackie Mason, Paul Goldberger, Don Rickles, Bette Midler, Woody Allen, Isaac Mizrahi, and other wonderful voices.