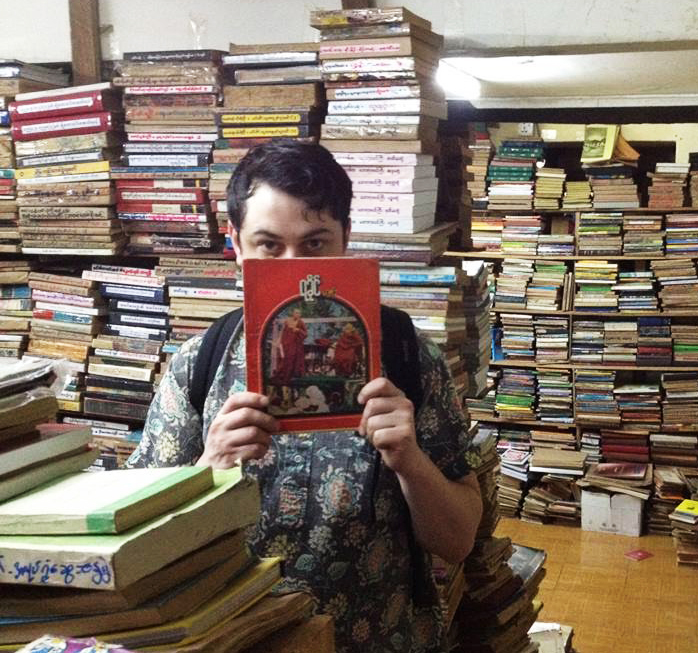 What are you passionate about in what you do?
I am interested in helping people build connections and arrive at new peaks of understanding and expression through the power of images and visual culture. I am passionate about photography books in particular because they are still the best way for a photographer to present and guide someone through their work. They can be intimate, beautiful, and allow the creator—through their sequence and finite nature (as opposed to the infinite scroll of the internet)—a degree of control over how their work is experienced unachievable in any other media. Photo books are imbued with a unique power that is impossible to replicate in other formats.
Ultimately, how would you like to contribute to the photo industry?
I would like to work with emerging photographers to help give them a platform for their work. If I can change the role of photo books, expand the audience for them, and defy the common notions regarding their boundaries and what can be done with them, that's a plus.
What would you like to see photographers take into account when putting together a project?
Innovation and beauty will always have merit to me. When crafting a body of work, or collecting and grouping images of any kind, a narrative emerges regardless of one's intentions. Take this into account and try to exert some control…or decide to abandon yourself to randomness and chaos. But always make deliberate decisions.
What advice would you give to photographers interested in submitting to the Invitational?
If you see something, say something.
Photography is… In 2015 everyone is a photographer. There is no barrier to entry, and the average emotional worth of any individual image is at an all time low due to high saturation rates. Those who will rise to the top and keep photography strong, images powerful, and see the medium reach it's highest potential are those who will put in the work. Whether it means shooting endlessly and tirelessly on the streets, capturing moment after moment; or whether it means spending hours in the studio crafting the perfect image; or developing new techniques for image making using the latest technical innovations; or seeking out new avenues of discovery or new ways of seeing and thinking and sharing those with the world, photography will endure because of the unyielding passion and vision of those few individuals driven, willingly or not, to push themselves to their limits and push the form forward.