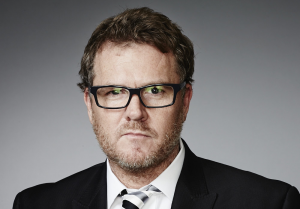 What would you like to see photographers take into account when putting together a project? This isn't original, but…originality.

Assuming you're a great photographer, have learned your craft and can translate what you see into a photograph (no small thing)–the biggest obstacle is finding something interesting to photograph.  There is a fine line between finding inspiration in other photography that is not your own and duplicating what's already been done.

If there's a consistency between great photographers–be they Elliot Erwitt or Thomas Struth or Mario Testino or Latoya Ruby Frazier–it's that they have an unwavering vision of the photographs they want to create.

What are you passionate about in what you do? That sweet moment when I get to publish photography that I value and then resonates with a worldwide audience

How do you describe what you do? Photo editing has changed in the digital age.  I remember (vaguely) working at monthly magazines and wishing the whole process would move along faster.  I am one of those people that sprints through museums.  If I "get" a photograph, I know it instantly, and I rarely find myself changing my opinion in subsequent viewings.

With that said, we have definitely arrived at a place where I am increasingly aware that I cannot see all the photographs I feel I should. 

I do look forward to the invention of an algorithm that will pre-edit with 100 percent accuracy "photos that I think are good" —but sadly, I haven't seen it yet.

What advice would you give to student, alumni and emerging photographers today? I'd advise against photography if your prime motivation is to plot a career and a retirement.   

Creating important, authored photography comes from a place akin to borderline 'addiction'–photography has to be something you simply can't not do.