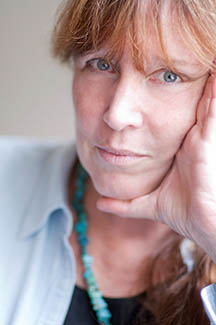 What do you look for in a series (4-6 images)? I am captivated when the voice and intent of the artist is clear. With shorter sequences and pairings I believe it is still important to  develop a narrative and flow. There should be an opening, a rise and eventual resolution. Be determined to say and share something that is meaningful to yourself and necessary to  tell your audience. This leaves an immense space to accommodate any style, subject or story when the warranty of the work is sound.
 What do you look for in a photographer? Curiosity, perseverance and nerve.
 How do you describe what you do? I work to be a committed advocate for artists + design beautiful words, objects and spaces to present them.
 What inspires you about photography? I find picture making so compelling. Seeing great work humbles me, from Cartier-Bresson, Walker Evans or Atget, to a student that will  surprise me in the classroom. I'm still awed by the magic and illusion of it.
 What advice would you give to student, alumni and emerging photographers today? Write down the things you think you want to do. Truly be present in your work and in your  process. Then find an audience for it, navigate the mazes necessary to show it to people. Be consistent. Collaborate. The shape of this journey is different for everyone. I encourage  students to remember the important work in your life is just that, a journey.
 Photography will always be more than you imagined and still less than what is possible.