Christian Witkin
Like many of the great twentieth century documentarians, Christian Witkin is interested in discovering the world through a series of surveys where the images are created through spontaneous street experimentations. The portraits shown here are telling us something about the people he met in India, Thailand, Ethiopia and the hometown boroughs of New York City. Although these characters seem detached from their surroundings, in reality they are completely absorbed in their cultural environments. The stories that are told through the gaze in their eyes end up pointing to a world where imagination subverts reality. Because of his preference for classical compositions that leave room for the spontaneity of chance encounters, he is able to embrace both the tradition in ancestral cultures and the modernity of assumed eccentricities.
Biography
Christian Witkin is a Brooklyn-based Dutch-American photographer who started his career as an assistant to photographers Peter Lindbergh, Bruce Weber and Annie Leibovitz. In 1993, he launched his independent career to instant recognition, choosing unusual subjects and eliminating the artifice in his exploration of the truth in the human condition. A contributor to The New York Times Magazine, Vanity Fair, W Magazine and others, his current projects include a massive 16-year study of India, Women, Ethiopia and a Thai Ladyboy project.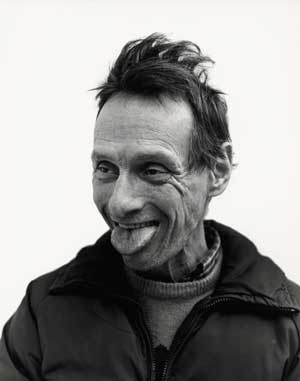 Christian Witkin
"Alcoholic Sequence 1, New York City, 1992"
Edition 1 of 3
16"x20"